Emergency Denture Repair: Pros & Cons
Do you have broken or malfunctioning dentures? If so, emergency denture repairs are an excellent way to avoid the hassle of purchasing completely new dentures. A patient is eligible for the dental procedure if they require repairs for denture cracks, dental flippers, the mending of broken partial clasps or relining. It is worth noting that some denture issues can be resolved without a visit to a denture clinic. To save you some valuable time, we have outlined some of the pros and cons to attending a repair below.
Pros
The following benefits of electing an emergency denture repair procedure are as follows:
● Prevent Serious Medical Conditions
There is a strong link between your body and your oral health. Acting quickly in cases involving your oral hygiene could save your life and prevent further damage. Resolving a denture issue as it occurs could be costly at the time, but will prevent additional fees later down the track if the issue evolves.
If a denture has broken a patient could endure unwanted pain. When a denture isn't functioning as it should, particularly in cases where it has cracked, the denture can begin to push against a patient's gums, causing issues in everyday activities, such as eating, drinking, talking, etc. As facial muscles and joints are exposed to tension, headaches and ear pain could occur.
● Instant Confidence Boost
Dentures have multiple purposes, for some patients they go beyond maintaining good oral health and are fitted for cosmetic reasons. Patients can frequently feel a lack of confidence without a glowing smile, therefore dentures are a positive way to restore someone's self-worth. If they were to be damaged, a person could feel as though they were unable to socialise and prohibit attendance at events or occasions. Fortunately, an emergency denture repair can assist with resolving a potential problem within a day. It is worth noting that same-day repairs are only eligible for those that don't suffer from any complications. Different rules apply in cases of an emergency, so it is advised to contact your dental surgery as soon as you identify an issue.
● Cheaper Than Complete Denture Replacements
An emergency denture repair (for individual or multiple dentures) is a cost-effective option in comparison to purchasing a completely new denture set. While acquiring permanent replacement teeth through denture implants is comparable to having natural teeth, this procedure isn't always affordable. This fantastic approach ensures a patient's oral health is maintained, without the hefty price tag.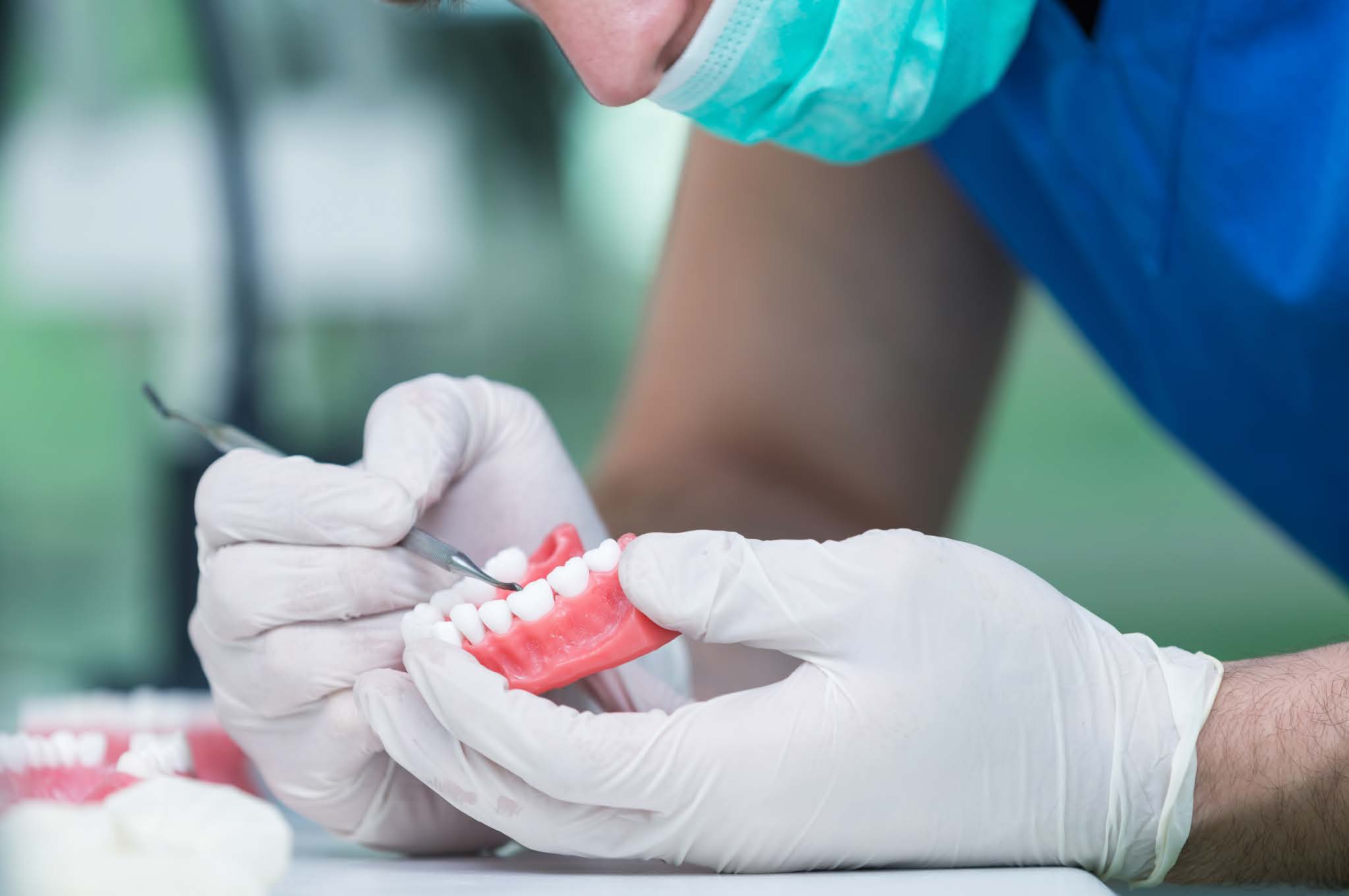 Cons
While emergency denture repairs are adequate in most situations, there are some potential disadvantages that could be endured.
● No Repair Guarantee
It is worth keeping in mind that there is no guarantee with the repair process. Depending on the severity of the issue, the dental surgery may not have the required tools or materials to fix the denture. Therefore, if the denture is beyond repair a patient may be forced to purchase a full replacement. While
unpreventable, this would be costly.
● Do-It-Yourself Projects May Exacerbate The Issue
On some (rare) occasions, if the pain is too severe or the patient believes they have the correct skillset(!), they may choose to take matters into their own hands and attempt an at-home repair. This is not recommended; all repairs should be left to the professionals. A DIY attempt will only put the patient at risk of further damage, infections, etc, not to mention the high probability of damaging the dentures. A consequence of this could mean a replacement is required as opposed to a repair. DIY-ing denture repairs will only waste money and time so should be avoided at all costs.
Conclusion
Oral health requires utmost attention, so it's no surprise that a patient may find themselves at the doorstep of their dentist wanting their dentures to be fixed right away. While emergency denture repairs are a great immediate solution, it is advised to consider all possible risks associated with such procedures and discuss the best course of action with a qualified dentist to achieve the desired outcome.