What Is the Cost Of Full Set Of Dentures?
Your teeth are designed to withstand pressure and other forces caused by chewing and speaking. A big part of this durability comes from their outer layer being made of enamel, the hardest substance in the human body. However, that doesn't mean that the teeth are impervious to damage. You can lose a few teeth to dental problems such as gingivitis, tooth decay, or blunt trauma.
Losing teeth can greatly affect your appearance, and it's common to lose confidence after losing one or more teeth. To make matters worse, missing a few pearly whites can also impede your speech and interfere with your ability to chew food.
If you're an adult, wearing dentures is the cheapest way to replace missing teeth. Also called false teeth, dentures are customised removable dental prosthetics meant to replace your missing teeth. You can get either partial or full dentures depending on how many teeth you lost. (1)
Since you get different options for dentures, you may be wondering how much you'd have to spend to get a set of fake teeth. Today, we'll shed some insights on the cost of full set of dentures and the different options available.
Factors that affect the price of full dentures
A full denture is normally the most expensive option available, but its price can still vary depending on a few factors. Here's a quick rundown on the biggest factors that affect the cost of full set of dentures:
Materials used
Technology or tools used
Existing dental conditions that require special adjustments
The clinic's rates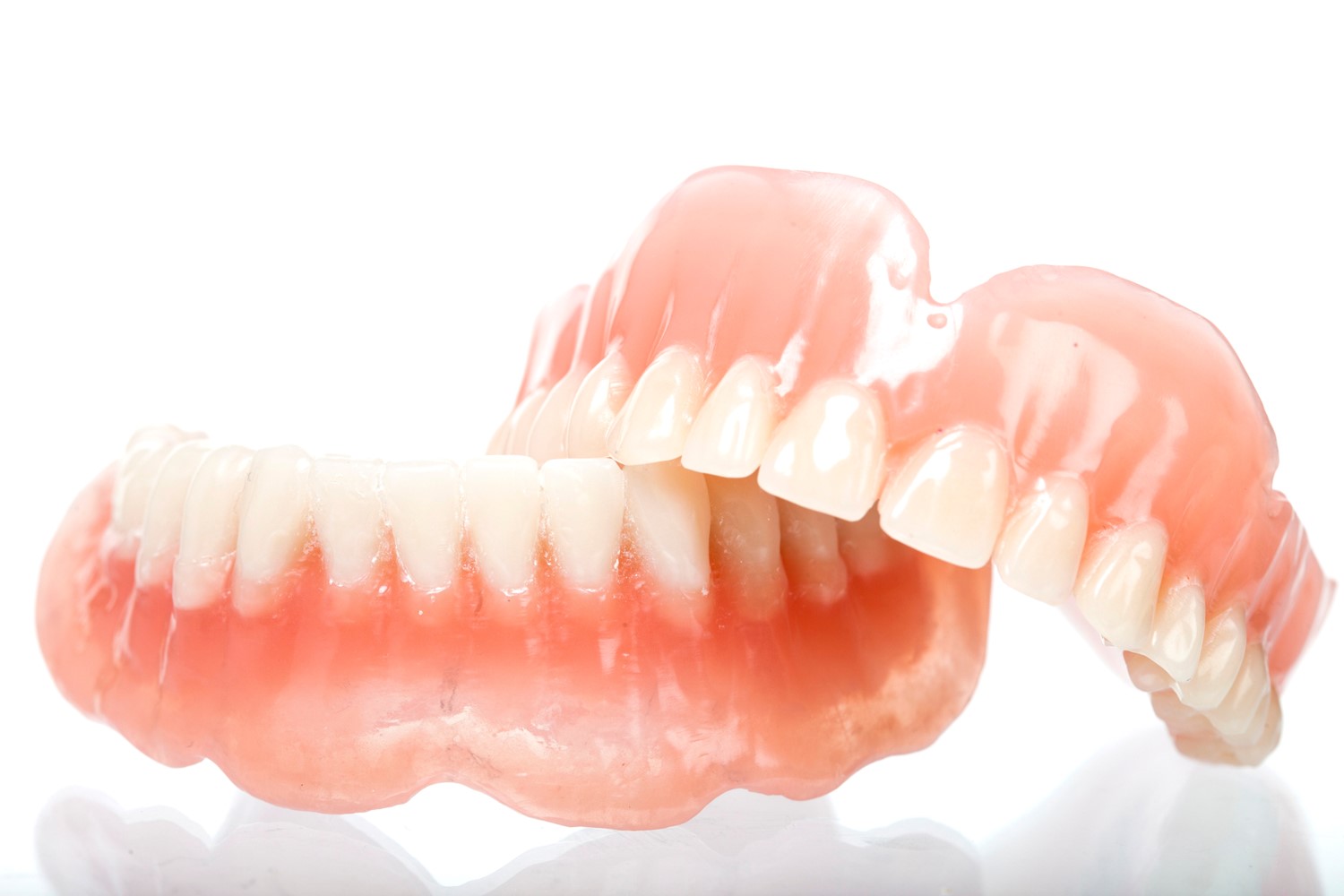 A local business search site based in Queensland quoted the Australian Dental Association, or ADA, to have stated the following median prices.
Full dentures – AUD$ 3,231 (upper and lower jaw)
Upper or lower denture only – AUD$ 1,782
High-end type acrylic – AUD$ 4,620 (upper and lower jaw)
In 2019, the ADA survey published the following average prices for full dentures:
Low-end type acrylic – AUD$2,448
Low-end type acrylic – AUD$ 1,350 (either lower or upper jaw)
Mid-end type acrylic – AUD$ 3,500
So, how much for a full set of dentures for 2020? Costs have increased, according to the national dental fee survey. Full dentures can now set you back up to AUD$4,000, while either a lower or upper jaw set of false teeth can dent your savings by about AUD$ 2,200. (3)
4 Types of complete dentures
There are four main types of dentures, based on their intended purpose, here's a quick rundown on them:
Traditional full dentures
A complete set of false teeth is often made from acrylic resin in different formulations. As such, some are more expensive and durable than others. Some clinics offer flexible dentures made from nylon or other types of thin thermoplastic resin.
Unlike acrylic false teeth, Flexi-dentures are pliable, can be worn more comfortably, and have a better fit. They're a bit pricier than their rigid plastic counterparts by a few hundred dollars. Visit your dentist to inquire how much for a full set of dentures made from this material.
Cosmetic full dentures
These dentures brighten your smile and make your false teeth look like your own. Besides ensuring fit and comfort, making false cosmetic teeth involves extra services such as colour matching and tooth shaping to develop a customised design.
Cosmetic false teeth are made to look as natural as possible. If you're worried about your appearance after losing your natural pearly whites, this is the best option as they're made to maintain your appearance by making your lips and cheeks naturally plump.
Immediate or temporary dentures
If you don't want to go for days without a complete set of teeth you may want to get immediate full dentures. Note that this is a temporary solution, it is made of cheaper, less durable plastics. This type of denture lasts for only six months on average; after that, you'd need multiple visits to your dentist to have a more permanent complete set and pay for cleaning materials.
In the United States, the average cost for immediate full dentures is around USD$ 1,900, excluding charges for extra services. Figures aren't readily available for immediate full dentures cost Australia clinics offer. (4)
Implant-retained full dentures
This type of dentures is held securely by implants, which are basically titanium screws surgically embedded in your gums. The denture is less prone to gum movement, making it more stable than other options. However, it's the most expensive solution, with prices ranging from AUD$ 15,000 to AUD$ 27,000.
Conclusion
In choosing the best teeth replacement solution, discuss with your doctor to explore all available options. Before committing to one treatment, ask for a quote to know how much you're expected to pay. Finally, ask your oral health professional if they offer payment schemes or accept dental insurance settlements to reduce your out-of-pocket costs.
References